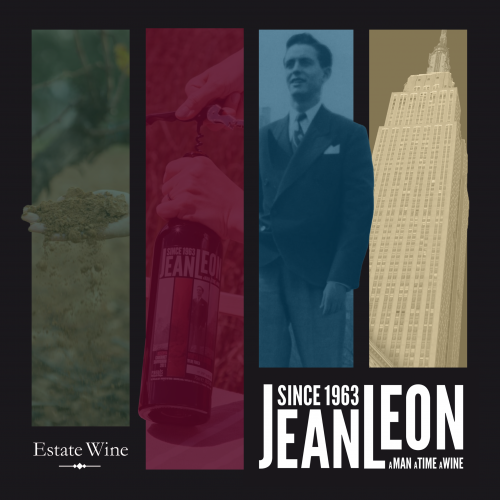 Many wines have a story to tell, but very few tell one as incredible as the story of Jean Leon. From an immigrant cab driver, to a restaurant owner frolicked by Hollywood stars, to an innovative winemaker – Jean Leon is a success story of resiliency.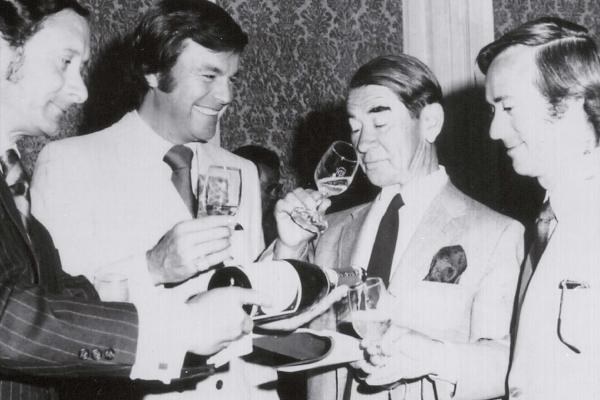 Jean Leon came to Hollywood where he worked at Frank Sinatra's Villa Capri restaurant. This brought him into contact with the world of cinema, and befriended famous actors of Hollywood's Golden Age. His big project, the La Scala restaurant in Beverly Hills, grew out of his friendship with James Dean. It quickly became a gathering spot for influential people such as Marilyn Monroe, John Fitzgerald Kennedy, and more.
He started a new venture in crafting wines bearing his own name so he could proudly serve it in his restaurant. In his efforts of producing a signature wine, Jean Leon pioneered international varietal wine production from his hometown Penedès, Spain.
Single Vineyard Wines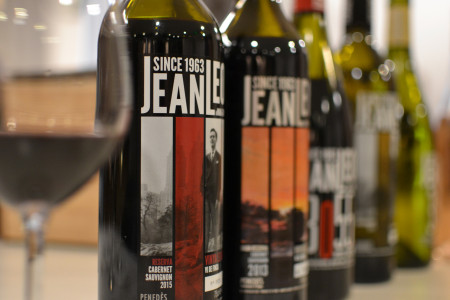 These special labels are rooted on Jean Leon's endearment for the memorable places and people that paved his way to success on his incredibly storied life.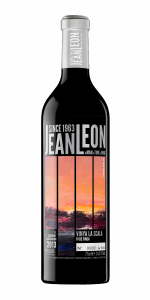 2013 Jean Leon, Vinya La Scala Cabernet Sauvignon Gran Reserva
This limited-production Gran Reserva is only made from exceptional vintages. It has its origins in the Vinya La Scala vineyard, a small eight-hectare parcel planted in 1963. Considered the first Spanish wine made primarily from the Cabernet Sauvignon variety, Vinya La Scala was selected as the official wine for Ronald Reagan's inauguration at the White House in 1981. Its name is a tribute to the restaurant Jean Leon opened in Beverly Hills during Hollywood's Golden Age. The label of every new vintage features the work of a renowned artist. The 2013 vintage come alive with the colorful label painted by Gloria Muñoz, which shows the Penedès scenery, immortalizing a sunset in the vineyards where she evokes the land chosen by Jean Leon to make wines with individuality, personality and unique identity.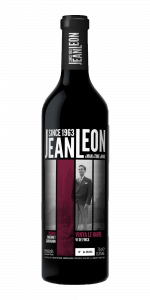 2015 Jean Leon, Vinya Le Hevre Cabernet Sauvignon Reserva
At the French port of Le Havre, Jean Leon stowed away on a ship bound for the US. He was soon discovered by a sailor who decided to keep his presence a secret. This Reserva wine is a tribute to an unspoken pact with a stranger who changed Jean Leon's life forever. Made from Cabernet Sauvignon and small percentage of Cabernet Franc, this limited-production wine originates in an exceptional 16-hectare vineyard that shares the same name.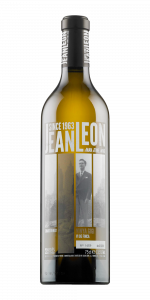 2018 Jean Leon, Vinya Gigi Chardonnay
His charisma and discretion made Jean Leon a confidant to the stars, who embraced him as one of their own and trusted him with their unusual stories. Years later, when he had his own family, Jean Leon produced this organic wine in their honor. One of Spain's Chardonnay pioneers, Vinya Gigi was the first to undergo barrel fermentation. The wine originates in a small, exceptional 5-hectare vineyard planted in 1967. Jean Leon named the vineyard – and the wine it produces – after his daughter.
3055 Series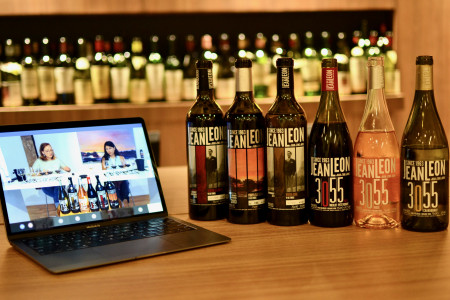 The number 3055 refers to Jean Leon's New York cab license and reveals the man behind the legend: the humble beginnings of an idealist who achieved his dream of opening the most famous restaurant in Hollywood and creating his own namesake wine.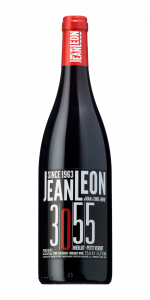 2019 Jean Leon, 3055 Merlot and Petit Verdot
A youthful interpretation of the winery's most complex reds. Made from Merlot vines planted in our vineyards in 1997 and a small percentage of Petit Verdot, a variety we have been cultivating since 2006.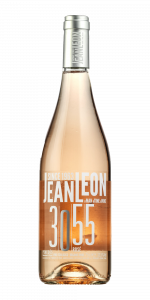 A sensual feminine rosé with a distinctive pale pink color made from Pinot Noir, one of the most elegant and international French red varieties.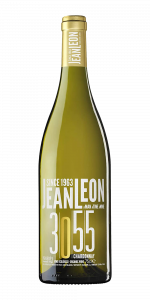 2020 Jean Leon, 3055 Chardonnay
A young, fresh and bold Chardonnay varietal from vines planted in our vineyards in 1991.