Restaurants and bars are finally opening their doors once again and we just had to recommend our picks for the latest (as well as safest) dining and drinking experiences. From al fresco areas to strictly for reservation spaces, we've gathered together 6 spots to enjoy a great grub with a glass of wine or cocktail.
Why we love it:
Imagine a list of international comfort food favourites – such a feat exists with CDP Global Table's diverse menu.
Must-try dish:
The Truffle Maccheroni and the Steak and Smoked Mash are the ultimate crowd-pleasers.
Must-try drink:
A classic G&T and try any of the three BBR Flavoured Gins as the base to compliment any array of tapas.
Must-know info:
They recently released Cocktails-to-Go on their menu, which are enclosed in quaint glass bottles.
Tuesday Lunch at Gallery by Chele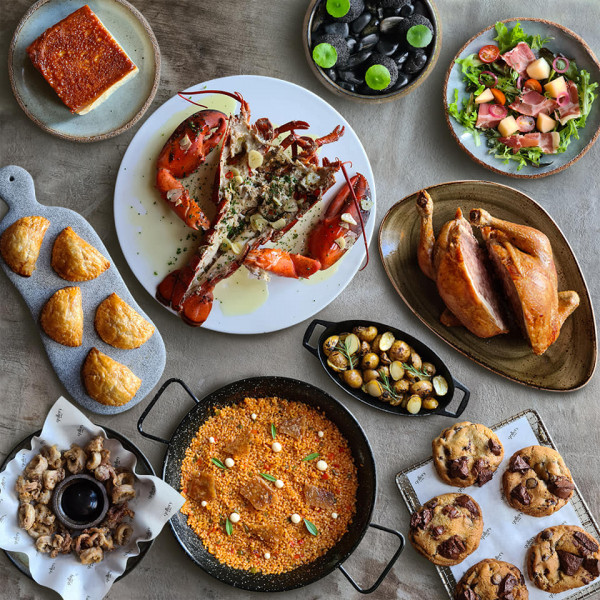 Dedicated to gastronomic and anthropological cuisine. Photo from Gallery by Chele.
Why we love it:
Modern interpretations of meticulously sourced local ingredients across the Philippines in a contrastingly casual dining setting.
Must-try dish:
Opt for their Tasting Menu for the latest concepts and freshest ingredients. And yes, they do have a Vegetarian Tasting Menu.

Must-try drink:
The 2016 B de Maucaillou Bordeaux rouge is your versatile wine companion.

Must-know info:
Their al fresco dining space is divine and spacious. Hesitant to dine in? Gallery offers well-curated takeaway menus as well.
Wednesday Afternoon Tipple at Alegria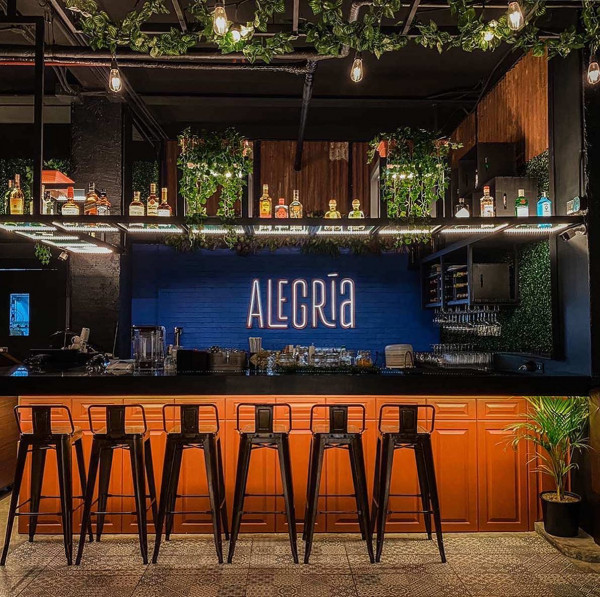 Why we love it:
Alegria means 'happiness' in Portuguese which is quite fitting for their festive ambiance and their bold Latin American food.

Must-try dish:
Tortilla de Papas or the crunchy, bite-size Infladitas.

Must-try drink:
The BBR Wine Merchant's Range is a must. Select from white, rosé, or red.

Must-know info:
You get 10% OFF if you're a BGC resident – just present a valid ID with a BGC address. Don't fret non-residents, Alegria Hour is from 2PM to 6PM for a good bargain on drinks.
Thursday Date Night at Wagyu Studio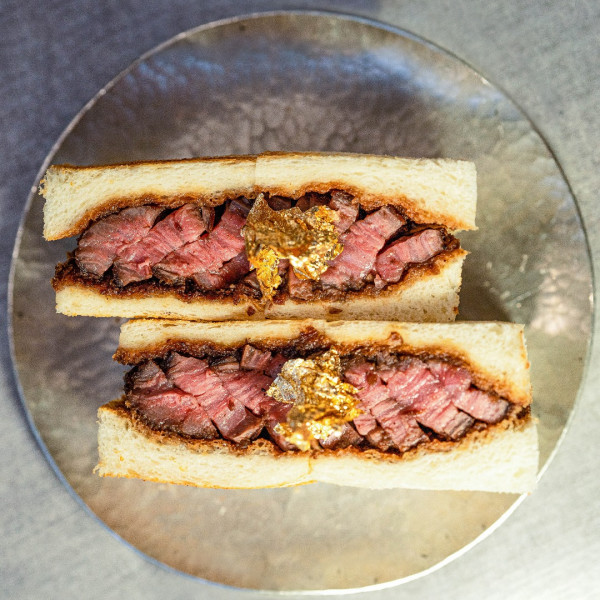 Why we love it:
The best place to find melt-in-your-mouth premium Wagyu beef sourced from a specific breed of cattles. Need we say more?

Must-try dish:
Steak Sando in original steak sauce and wasabi - the A5 Kobe Beef adorned with gold flakes is a feast for your belly and your phone's camera.

Must-try drink:
The 2017 Le Petit Calon, Chateau Calon Segur, St-Estephe should be robust yet delicate enough to compliment your wagyu meal.

Must-know info:
Don't miss out on their Yakitori Bento Boxes! Available for a limited time only.
Friday Drinks at 78-45-33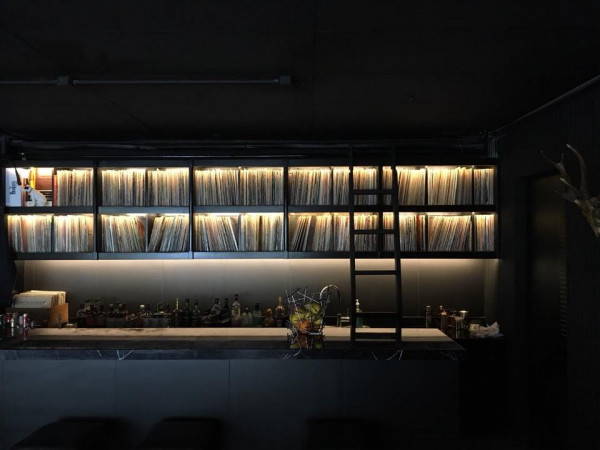 Why we love it:
An other-worldly jazz bar hidden in plain sight with an amazing array of vinyl records and spirits.

Must-try dish:
There's something about their popcorn that just has an extra 'pop' (until you realize it's infused with truffle oil). A special food menu is on the way and there's only one way to find out: visit.

Must-try drink:
Ask for the Hemingway Daiquiri or In a Silent Way. Like it neat? The BBR Sherry Cask Matured Scotch Whisky is your drink. Fancy a G&T? The BBR Gooseberry & Elderflower Gin would be a great base for the ambiance.

Must-know info:
78, 45, and 33 are the different speeds of a turntable.
Saturday Wine Down at The Refuge and Blanc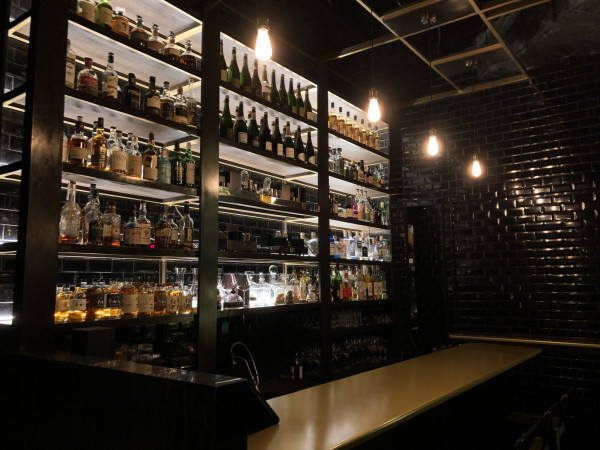 A neighborhood refuge. Photo from The Refuge.
Why we love it:
An under-the-radar neighborhood bar in the heart of BGC and Makati with an impressive selection of rare Champagne and fine whiskies.

Must-try dish:
Pork Skewers with Crostini (The Refuge BGC) and the Cold Cuts & Cheese Platter (Blanc Makati).

Must-try drink:
Any of their Champagne Jacquesson selection. They are currently the only bar to carry the iconic Champagne with zero dosage.

Must-know info:
Make sure to call in advance - table reservations are highly encouraged. Safety protocols are strictly implemented to the point that you get the whole place to yourself, perfect for an intimate wine down with friends.
Return to Top