This International Women's Day, we want to #BreakTheBias as we focus on celebrating women achievements and their commitments to pushing equality and inclusivity.
Highlighting trailblazers who are constantly creating avenues for women to break glass ceilings and take more significant roles in traditionally male-centric industries such as in wine & spirits. We created a list of 6 outstanding individuals who are leading the wine world and are still tirelessly pushing the limits of the bottles that we have grown to love.
This year, Estate Wine also chose a positive change organization that seamlessly aligns with our company's goals. We've selected I Support the Girls - Manila to help continue their life changing initiatives that allow less fortunate females improve their personal health.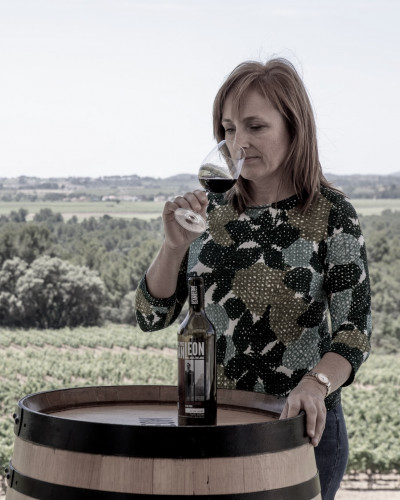 Mireia Torres Maczassek
General Director of Bodega Jean Leon
Innovation and Knowledge Director, Familia Torres
Research Scientist - Oenology and Viniculture
While performing her tasks as the General Director of the famed Bodega Jean Leon, she seamlessly juggles her schedule to push trade growth as an Oenology and Viticulture Research Scientist and the Innovation and Knowledge Director in her family's main business, Familia Torres.

Mireia sees herself as a resilient, sincere, generous, simple, and hardworking woman. She still finds it hard to be a woman in the wine world as she still sees very few women in managerial positions. She believes that the wine industry can change soon, to feel the openness from the female approach. Her winemaking ideology revolves around the thought that a glass of good wine has a good balance and is elegant, able to suit you more or less depending on the occasion. She enjoys a good wine that can make you enjoy the moment.
Wine Recommendation:
2015 Jean Leon "Vinya Le Havre" Cabernet Sauvignon Reserva (Learn More)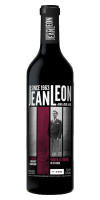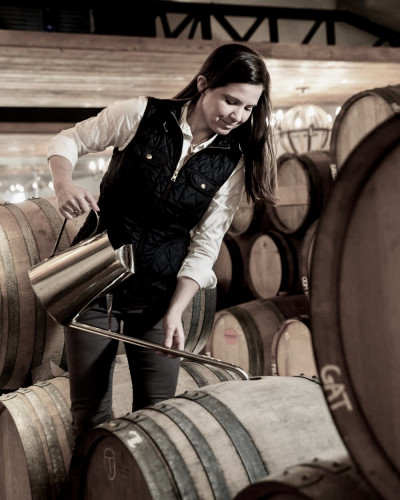 Andrea Mullineux
Owner and Winemaker, Mullineux
International Winemaker of the Year by Wine Enthusiast in 2016
Andrea Mullineux was born and raised near the scenic vineyards of California. She came from a family of scientists and artists, but since she was 17 years old, she wanted to be a winemaker as she felt that winemaking is a perfect combination of both science and art.

After graduating with a winemaking degree in the university, she soon came to South Africa for a 3-month internship, but gradually fell in love with the country and its magnificent vineyards. Within a very short time after establishing Mullineux in 2007, Andrea and her team established their presence as one of South Africa's most celebrated wine brands, both on the local and international stage. She also soon received distinctions for her role, being awarded as the International Winemakerof the Year by Wine Enthusiast and South African Winemaker of the Year in 2016.

She sought to maximize the rare potential of Rhone varietals such as Syrah and South Africa's cornerstone grape, Chenin Blanc, thus releasing wines that make distinct connections from the vineyards to the consumer.
Wine Recommendation:
2017 Mullineux Kloof Street Red, Swartland, South Africa (Learn More)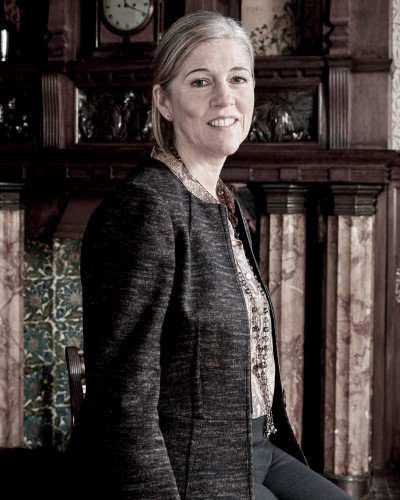 Lizzy Rudd

Chairman, Berry Bros & Rudd Ltd
Lizzy Rudd is the firm's second female chairman in a male-led wines & spirits industry. She currently commands the helm at Berry Bros. & Rudd, the oldest wine & spirits merchant in Britain boasts a history that spans more than 300 years. While she is not directly involved in winemaking, she has been sharp and decisive in selecting bottles that will best represent the core values and qualities of the business. She also values the concept of a stable household, as she seeks to create a workspace that is more flexible for working families to encourage shared childcare. She aims to be a good steward of the business that will elevate its three-century-old reputation while keeping up with the ever-changing consumer trends.

Lizzy is a big lover of White Burgundy wines and dreams for more people to fully appreciate its value and significance.
Wine Recommendation:
2019 Berry Bros. & Rudd White Burgundy by Collovray & Terrier (Learn More)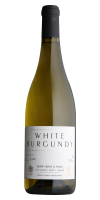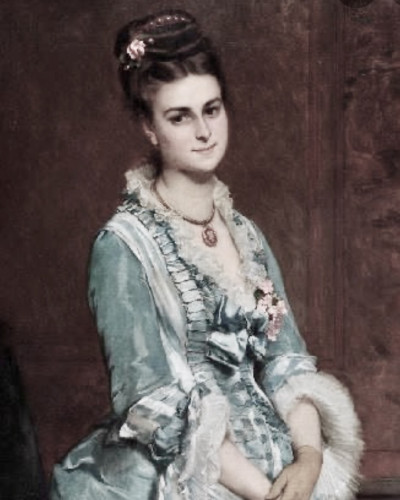 Madame Louise Pommery

Inventor of Modern 'Brut' Champagne
Owner, Champagne Pommery
In the 19th Century, most women are not allowed to have an independent social standing or a business per se. In a sad twist of fate, Madame Louise Pommery tragically became a widow when her husband died due to unexplained circumstances in 1860, resulting in her inheriting Champagne Pommery.

Under her leadership, Pommery modernized the sparkling wine scene as she released the world's first 'Brut' Champagne - in response to Queen Victoria's request and the developing preference for drier wines of the English Market.
Wine Recommendation:
NV Champagne Pommery Brut Rosé Royal (Learn More)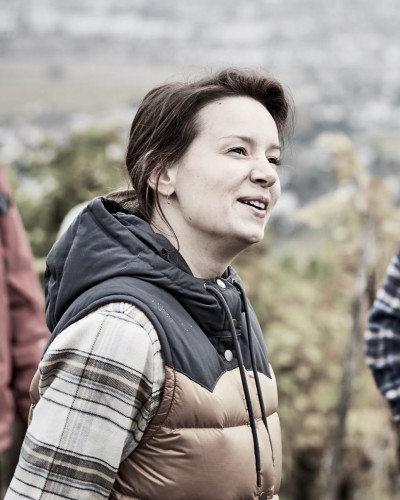 Amelie Sparr

Owner and Winemaker, Domaine Charles & Amelie Sparr
Amelie came from a long generation of country winemakers but wants to create her own story while she seeks to imagine and create a new vision for Alsatian wines. She is constantly working in the frontlines of the winery to push the boundaries of Alsace in the process, creating new expressions of 100% Biodynamic Wines. She is currently redefining the norms by releasing a Pinot Gris that shows no fuss, just pure aromas that explode pleasurable sensations.
Wine Recommendation:
2018 Domaine Amélie & Charles Sparr, Pinot Gris, Sensation (Learn More)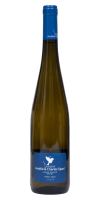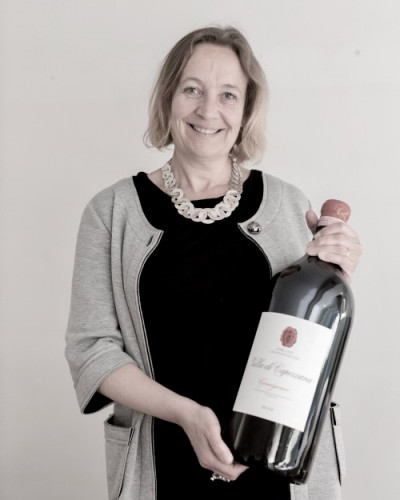 Benedetta Contini Bonacossi

Owner and Winemaker, Capezzana
Four Contini Bonacossi siblings run one of Europe's most historic wine estates, Capezzana. The estate is currently managed by two daring females - Benedetta the winemaker and Beatrice the marketing guru and brand ambassador. She molds her winemaking style from her father's dream, to make a wine that can stand out in quality like a bottle of Lafite.

Under her command, Capezzana has become continuously well known for their blend of Carmignano's favorite Sangiovese grape combined with a dash of Cabernet creates the Signature 80:20 blend of Villa di Capezzana
Wine Recommendation:
2016 Capezzana, Villa di Cappezzana, Carmignano DOCG (Learn More)